Multiple language support is no longer an option in today's Global Economy. Companies have no choice but to consider serving to an international community of consumers and partners.
With large corporations setting up offshore plants or companies with multiple offices around the world, communicating with partners, vendors and offshore employees has become a logistical issue. Being able to provide documents and applications that are tailored to multiple audiences is a must.
Globalization requires the use of software that can offer multiple languages (localization). infoRouter fully supports internationalization by offering multiple languages right out of the box. Additional languages that are not currently offered, can be provided with a simple translation of our resource files.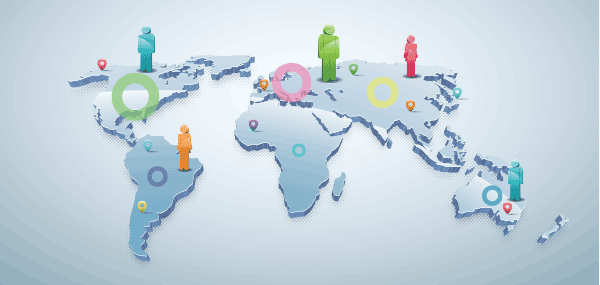 We speak your language!
English
French
Spanish
German
Dutch
Benefits of Multiple Language Support and Localization
Allow users that speak other languages to access infoRouter
Effective communication with international customers
Attract new international customers
Hire overseas talent
Multiple language support for a global economy
Users from different geographical locations may access a single instance of infoRouter and still use it in their preferred language. Thanks to infoRouter's ability to offer multi-languages, dealing with your customers, partners and collaborators from different parts of the world can be a snap.
"We are beside ourselves. We love infoRouter"

"We serve thousands of users across multiple offices around the globe. Collaborating on engineering documents so effectively would not have been possible without infoRouter. "
infoRouter automatically detects language settings from a user's browser and defaults to it. Users can also manually specify their preferred settings. This means that users will receive infoRouter notifications in their selected language as well.