Web-based portals connect people and organizations in a single interface so they can search for information, share documents and content, collaborate on projects with each other.
Collaboration Employees, Customers and Vendors has become a very effective communication medium for sharing information and conducting business. Portals have become gateways to information in many progressive companies where employees directly log into corporate portals to start their days.
infoRouter Web Portal Software is an integral part of the core infoRouter Enterprise Content and Document Management Software Platform.
The focus of our software is on presenting documents and content in an effective manner to individuals, groups, customers, partners and vendors.
Our software promotes a high level of standardization and reuse of content and resources. Predetermined content in infoRouter can be easily presented in a portal without any involvement from webmasters or IT staff. New or updated content is automatically reflected on to the portal making it virtually maintenance-free. Portal content can be edited from remote locations without the involvement of technical staff.
An unlimited number of web portals can be created to serve multiple audiences. infoRouter lets you create as many portals as you wish with no limitations whatsoever. Multi-language portals to serve overseas customers, customer specific portals are among the common usage scenarios or infoRouter portals.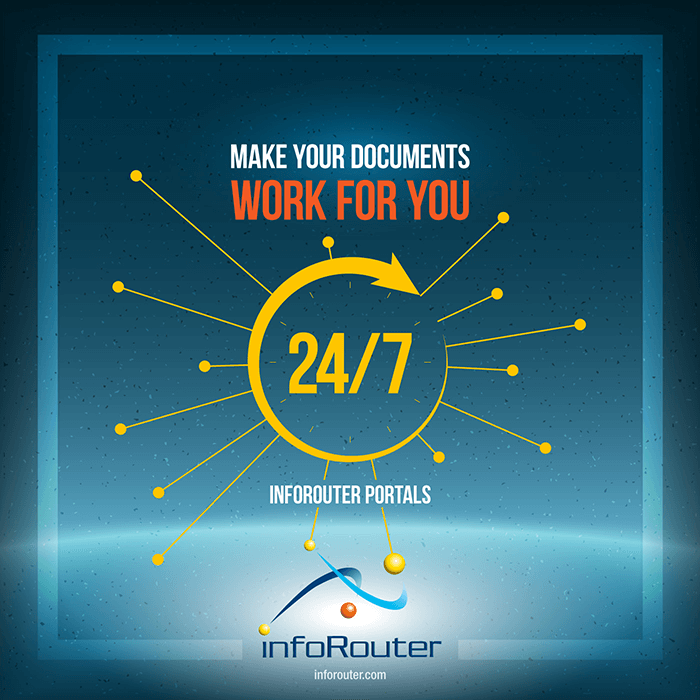 Key usage scenarios of Web Portals
Knowledge Management
Management Portals for Executives and Managers
Customers
Employees
Partners
Projects
Key benefits of the infoRouter Web Portal system
Productivity gains due to increased speed in which information can be found.
Increased collaboration
Easy access to enterprise resources
Increased effectiveness
Ability to quickly build custom portals for multiple audiences
Portal Management can be assigned to ordinary users to avoid webmaster bottlenecks.